The Penelopes has been chosen by Meltdown curator, Robert Smith, to rock out on Sunday 17, for a very special line up which will take place at the Southbank Centre in London.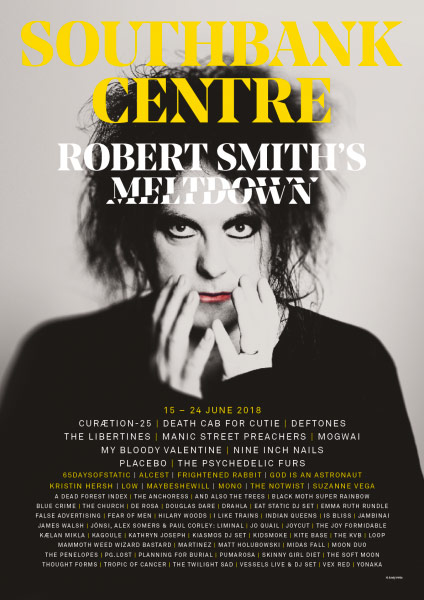 Robert Smith curates the UK's longest-running artist-curated music festival in its 25th year. Meltdown is one of the UK's most anticipated music events each year, in which an iconic artist selects their own personal festival, revealing their interests and influences. Robert Smith follows in the footsteps of such legendary curators as Patti Smith, Nick Cave, Yoko Ono, Massive Attack, Ornette Coleman and 2017's M.I.A.
To be asked to play at the Meltdown Festival by Robert Smith himself was personally a huge honour for both Axel Basquiat and Vincent T. of The Penelopes who are a huge fans of The Cure, who they see as « a major influence towards their music career ».
The Penelopes Live / Sunday Surprises Part 1
Part of Robert Smith's Meltdown Festival
Southbank Centre / Royal Festival Hall Riverside Terrace, Level 2, outside Royal Festival Hall
17 June 2018 –  5pm
Pricing : Free